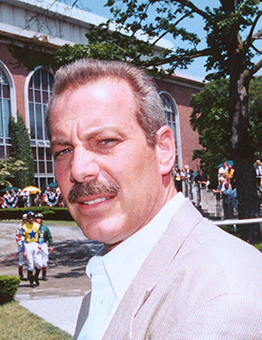 Long Island Equine Medical Center PC
'MEDICAL, DIAGNOSTIC & SURGICAL EXCELLENCE SINCE 1980'
Ambulatory, Media & Consulting Services
Centerport, NY 11721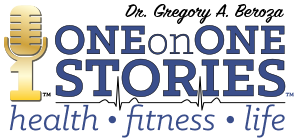 @DrGregoryBeroza
The Equine Herpes Storm
While the winter weather of 2006-7 has so far been mild; contrarily, the equestrian world has been rocked with a naturally transmitted viral storm of historic proportions. This winter, a virulent strain of Equine Herpes Virus, better known as EHV-1, hit the eastern seaboard hard and the storm may be intensifying. Equine herpes is not new to the equestrian world; however, it has heretofore been successfully contained in a manner similar to putting out brush fires. However, this particular fire is now more intense, is being simultaneously fought on multiple fronts and is in need of greater containment.
To date, the prestigious Florida show circuit is the hardest hit with 9 confirmed positive neurologic horses, 4 deaths and 10 separate facilities under state quarantine. The areas presently of greatest concern include the show grounds and individual stables in Wellington, Ocala, Jupiter and Indiantown. However, the racing world has also been affected with a recent death at Payson Park Training Center; newly implemented restrictions by the Ocala Breeders' Sales Company; and, regulatory concerns at Calder Race Course, Gulfstream Park and Tampa Bay Downs.
To complicate matters further, attention should also be focused on a similarly recent occurrence of confirmed EVH-1 at New Jersey's Monmouth Park Race Track at the end of October 2006; which was subsequently believed to be under control. That potentially infective epidemic involved 100 horses being quarantined and 1,000 horses subjected to biosecurity measures when they raced at the nearby Meadowlands Race Track. This same outbreak spilled over to Belmont Park where 2 horses were quarantined after they shipped in from a veterinary clinic in adjacent New Jersey. That same veterinary clinic was quarantined after it was discovered to have stabled one of the original EHV-1 positive horses from Monmouth Park.
While each of these episodes may be unrelated and may represent individual brush fires; it is probable that with today's propensity for equine travel and with the vast number of individuals handling and/or carrying these horses between the Eastern seaboard states, there is a relationship to the spread of the disease.
The Florida EVH-1 viral epidemic is being attributed to a shipment of horses originally arriving from Europe and residing temporarily at a USDA New York Animal Import Center in Newburgh. Three more horses were subsequently picked-up from Huntington, New York and one from Darlington, Maryland; all en-transit to Wellington, Florida. One of the five imported European horses arrived on November 29th in Wellington and it is now recovering. Two of its stablemates subsequently became ill and died; one was confirmed positive for EVH-1. The originally based Maryland horse died in Wellington without lab confirmation of illness; however, there was laboratory confirmation of EHV-1 in a stablemate at the same location. There was another laboratory positive for EHV-1 in another stablemate in Ocala on December 11th. Similarly, the originally sick race-horses at Monmouth Park were believed due to a horse which shipped in from Canada, carrying the virus.
It is believed that many horses have been naturally exposed to EHV-1 and some of those, otherwise healthy appearing, horses harbor latent forms of disease in their cells for life; and, they may become intermittent shedders. Similarly, some people are infected with herpes which they carry with them for their lives; however, the disease condition only erupts under periods of stress and/or immune compromise. They are probably more likely transmitters during their active clinical episodes. There is no breed or sex predilection and adults appear to be more prone to infection.
The latent, visually disease free, incubation period is 7 days; however, an otherwise normally appearing horse can pass on the infection to another unsuspecting horse. Therefore, 3-4 days isolation is probably not enough time to limit its spread; 21 days is recommended. The first clinical signs of disease are usually but not always an elevated temperature of 102 to 106 degrees Fahrenheit. Only sometimes are there preceding signs of respiratory infection, resembling Influenza; i.e. coughing, snotting and nasal discharge. Of great concern is the rapid development of significant neurologic ataxia; which is most severe during the 2nd and 3rd days. The rear limbs are most often affected by the clinical signs of neurologic disease; including clumsiness or stiffness to "dog-sitting" and recumbency. Horses can have a paralytic bladder and urinary incontinence and dribbling; and decreased tail tone and decreased rectal sensitivity (perineal hypoalgesia). Horses that go down during the disease and therapy have a worse prognosis than those still able to stand. The neurologic effects usually stabilize quickly and the horses stabilize over the next few days. Total recovery takes from a few days, up to one year.
There are at least four different types of equine Herpes viral diseases; each with its own antigenic variations, thereby, making definitive vaccination and prevention difficult. Inoculation is via respiratory infection and natural immunity is short-lived; although repeat infections boost immunity to sub-clinical infections. In immune horses, silent infection usually produces only fever and depression. The currently available vaccines are a combination of EHV-1 and EHV-4 (abortive form of virus) killed viruses. Administration of an attenuated (pathogenically controlled) live virus in a "planned infection" mode may be the best form of protection, based on clinical speculation; however, it also is not without critics concerned for spread of the disease. Vaccination with the present combined EVH-1&4 vaccines doesn't prevent respiratory or neurologic forms of the disease, but does limit abortions. It can limit the severity of signs of the disease and its spread within a large number (herd) of horses by increasing the overall herd immunity. There is, however, a concerned discussion that vaccination of horses already exposed to EHV-1 is, itself, a risk. Clinical signs of disease in the Central Nervous System are secondary to the inflammation of the vessels interfering with blood flow to the nervous system, and the pathologic consequences of that infection.
The virus is short lived alone in the environment; however, it can be carried by contaminated buckets, tack, caretakers' clothing, soiled bedding, and other common stable items. The virus can be shed by direct contact with a contagious horse or contact with the airborne virus. Recovering horses may shed virus from nasal secretions for 2 weeks. There are no antiviral drugs useful for treatment; although, both Valtrex (valacyclovir) and Zovirax (acyclovir) anti-viral human medications have been suggested and tried. Initial emergency care is purely supportive. Early use of anti-inflammatory glucocorticoids (steroids) is controversial, but may be helpful. Intravenous fluids, DMSO, NSAIDs (non-steroidal anti-inflammatory drugs) and antibiotics are also often useful.
EHV-1 Outbreaks have naturally occurred sporadically in each of the previous years. There were concerns for outbreaks during the summer of 2006 in Florida, Kentucky, Ohio, West Virginia and Iowa. During the winter of 2004/5, there were concerns for outbreaks in Pennsylvania and Michigan; and during 2003, there were epidemics in Pennsylvania, Ohio and Kentucky.
The most important principles of disease control are especially relevant for the present outbreak of Equine Herpes Virus (EHV-1). Transport of all horses between stables and states should be limited, as too should the movement of all related workers. There should be limited contact between horses, especially those not normally on the same farm or in the same barn. Disinfectant should be available upon the entrance and exit of every regionally affected barn and each establishment. Many are presently using dilute bleach. Isolation of affected horses and quarantine of affected farms is vital. There has been tremendous individual self-imposed travel and biosecurity restrictions by individual farms, training centers and concerned barns in Florida. While there are individually quarantined facilities, at the date of this report; amidst increasing incidences and concerns, there is still no other officially mandated state or federal restriction for horse movements into, within, or out of the State of Florida. Conditions are not yet stable and appear to be changing weekly.
Gregory Beroza, DVM, is a board-certified surgeon and practitioner. He is director of the Long Island Equine Medical Center in Huntington, New York, and he has an office at Belmont Park. He writes articles under the title HorseDoc Reports with publication supplied by the Long Island Equine Medical Foundation. For more information contact www.HorseDoc.com.