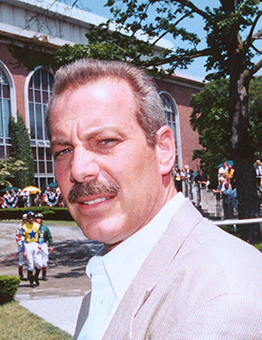 Long Island Equine Medical Center PC
'MEDICAL, DIAGNOSTIC & SURGICAL EXCELLENCE SINCE 1980'
Ambulatory, Media & Consulting Services
Centerport, NY 11721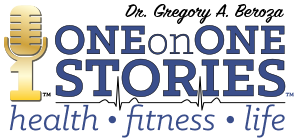 @DrGregoryBeroza
Booyah: A Success Story
When Booyah broke down in a harness race at The Meadowlands on Saturday, December 13, 2008, there were no emergency ambulances, no huge audience, none of the media frenzy that surrounded Barbaro when he broke his left rear leg in the 2006 Preakness Stakes.At 10:30 p.m. that night, Dr. Gregory A. Beroza, founder and director of the Long Island Equine Medical Center PC in Huntington Station, N.Y., got a call from Nat Varty, who had taken over Booyah's training for his last 10 starts. In 2007 Beroza saved Ulrica Bromac, another Standardbred trained by Varty, that was almost euthanized because of severe laminitis. Proper treatment, corrective shoeing and aggressive trimming got Ulrica Bromac back on the track.
"I did business with Dr. Beroza on a couple of interesting cases," said Varty. "We talked a lot, and we clicked. I liked the fact that he would work personally with a client." Varty described Booyah as "a really high class horse" and said, "I was happy to try to save him. He had an unfortunate injury."
No one knows exactly what caused that injury. It might have happened late in the race, when the horse took a bad step and came down on his left forefoot with his full weight, including a twisting motion. It was what Beroza called "an explosive type of orthopedic injury."
Varty explained that Booyah's owner, Adam Victor, wanted to do right by the six-year-old racing Standardbred, even though the gelding was not insured and there was no possibility that the horse could ever race again or be used for breeding.
Booyah suffered a badly displaced, multiple piece compression fracture of the P2, or the short pastern (ankle) bone with a twisting component, leaving the foot with no support whatsoever. The track vet put a temporary transportation support on the injured leg, gave the horse anti inflammatory medication, and then sent it to Beroza at the trainer's recommendation. Without any fanfare, Booyah arrived at the Long Island Equine Medical Center at 1:30 a.m. Sunday morning.
This kind of injury would prompt many owners to put such a horse down. But Adam Victor wanted to attempt saving Booyah, if at all possible, without expensive surgical intervention or major heroics. "He's not a hands-on owner, but he liked the fact that this horse had character," said Booyah's first trainer, Noel Daly. "On the track he was a rambunctious little guy. Around the barn he was a nice little fellow."
Daly was in Australia when he learned of Booyah's injury, and he assumed the horse had been euthanized. He was pleasantly surprised to find out the horse was still alive. "The people at the clinic [L.I. Equine Medical Center] took good care of him," said Daly. Booyah was bred by a friend of Daly's, and the breeder subsequently made plans to take him back to North Carolina, where he will have a great home and live a full life of retirement. "The story now has a happy ending for Booyah," said Daly.
Adam Victor had opted to save other of his racehorses in the past, although they were insured and he could have collected the insurance money. He explained why Booyah was special: "Booyah was the first weanling I ever saw. I saw him with his mother, and we bonded. I bought him on the spot. He was a good, honest horse." Booyah raced 133 times, had 22 wins, 17 seconds and 11 thirds and earned $334,000.
When Booyah was injured, Victor recalled; "I didn't want him to suffer like Barbaro. The doctor said, 'I think I can do that.' It was the right thing to do. This was an easy call, the right call. The sport has been good to us. We are very impressed with the vet. Dr. Beroza was terrific." Beroza took a very conservative approach. He anesthetized the horse and put him in a walking cast with heavy metal side supports, to straighten the leg. The initial cast remained on the damaged leg for four weeks. The cast was changed several times over the next three months on the standing horse without the need for general anesthesia.
Shortly thereafter Booyah progressed to using a heavily padded soft cast: a beefed-up type of Robert Jones bandage fortified with a heavy metal walking bar and side supports. Approximately three months later this was changed to a smaller solid support bandage, which remained in place for two more months. Finally, the leg was wrapped with a simple support bandage only at night.
Booyah was restricted to his stall for six months, a difficult situation for almost any horse, although Beroza had similar success several years earlier with a champion show hunter owned by Alvin Topping of Swan Creek Farm in Sagaponack, N.Y. The mare, Fanmail, had a severely comminuted left olecranon process (elbow fracture in multiple pieces) that threatened her life. She was treated with months of stall rest, antibiotics and physical therapy, and she subsequently returned to the show ring.
Beroza also applied conservative principles when he successfully treated a Thoroughbred racing filly called Pressure Dancer in 1987 at Tufts Veterinary School, where he was a faculty member, after she severely broke her forelimb at Suffolk Downs Racetrack. When the owner imposed limitations and refused to allow internal fixation, or plates and screws, for a front ankle breakdown, Beroza applied external fixation only. Several months later, the filly recovered, was shipped to Kentucky , and she was bred.
"Throughout my career, I've been extraordinarily successful in the application of my novel techniques to save horses," said Beroza, who developed techniques at New Bolton (1981-1983) of mixing a heavily padded soft bandage with a walking bar and, if needed, side supports.
As Booyah's bones began showing appropriate signs of healing, he was hand-walked for ten minutes once or twice a day. Eight months later, he was able to be turned out every morning. During the recovery period, foot care was maintained as expertly as possible, and in the last two or three months, more aggressive corrective farrier work was performed. Booyah's left front hoof was shod with a wide-webbed egg bar shoe, and acrylics were added to the oversized shoe to balance the foot and make sure the leg and foot remained straight.
"We were able to set and return the healed leg and foot to approximately 85 percent normal alignment," said Beroza. "An additional 10 percent improvement, for a total of 95 percent, was accomplished with the addition of corrective trimming and shoeing." Beroza acknowledged the help and expertise of farriers Gary and Jessie Werner.
As Booyah neared the end of his stay at the Long Island Equine Medical Center, he was in good flesh; his coat was glossy, he had a feisty look in his eyes, and he was walking soundly and even trotting to the paddock for his morning turn-out.
In contrast, even after numerous sophisticated surgical procedures, Barbaro was left with a crooked leg, developed complications in his other supportive hind foot, and ultimately lost his battle.
Although the circumstances and injuries of both horses were vastly different and cannot be compared, the experience with Barbaro illustrated that modern medical technology is not infallible. Barbaro's case was extraordinarily high-profile, because his fame put him in the limelight, and every step of his treatment was reported by the press. However, there are many everyday success stories such as Booyah's that never make headlines or acknowledge the practical aspects that veterinary medicine has to offer.
"Amidst the current technological explosion, we sometimes overlook the more simple techniques," said Beroza. "In the case of Booyah, I thought that less was more." This medical philosophy may sound strange coming from a progressive board certified surgeon who is well acquainted with the latest 21st century methods, but as Beroza pointed out, "Hi-tech isn't always better. It's just another tool. Sometimes the old-fashioned wrench is still the best tool!"
He concluded, "I capitalized on good, old-fashioned technology and common sense. A lot of new [vet school] graduates are not familiar with that, and they may not be as open in their thinking."
With Booyah, he said, "I had the right client, the right patient, and the right circumstances, and it all worked out beautifully."